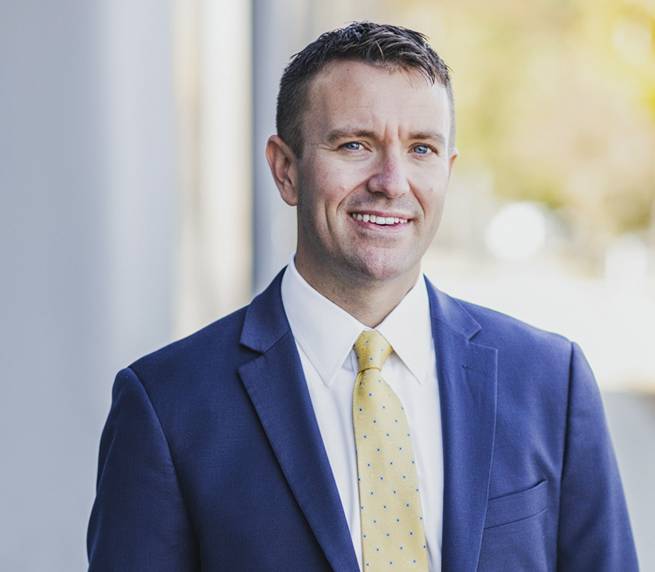 Patrick Bowers is from Tarzana, CA. However, his family moved to Santa Clarita, where he was raised, and later relocated to Tehachapi for his high school studies at Tehachapi High. After graduating from high school, he pursued a political science bachelor's degree at the University of California, Los Angeles (UCLA).
Patrick spent the final year of his college studies in Washington, where he enrolled at the UCLA Center for American Politics and Public Policy. He was also an intern for the U.S. House Committee on Ways and Means chairman.
After completing his studies, Patrick enrolled at Boston University School of Law, where he acquired his law degree. During his stay at Boston University, he was part of the Legal and Legislative Clinic, which allowed him to intern for the minority leader of the senate in Massachusetts.
Patrick completed his Juris Doctor degree at Boston University. He is also licensed by the California Central and Eastern Districts and the State Bar of California. And before practicing in Washington, he was a Clifford & Brown associate lawyer. Upon returning to his home county, Kern County, Patrick focused his legal practice only on defending DUI cases.
Additionally, Patrick leverages his acquired skills to negotiate effectively on his client's behalf and formulate complex legal matters at the appeals level. Patrick is a member of the group that investigated and successfully defended the DMV v. Najera and DMV v. Bouton cases, both of which took place at the California Appellate Court—Fifth District. These are California's first court of appeal cases to tackle the problem of considerable evidence refuting the assumption that reported chemical DUI blood tests are reliable.
Patrick practices law as a way to promote community justice. We know that anyone can face an arrest; it only takes bad luck or one unexpected mistake in judgment. Patrick has the golden opportunity to assist good individuals in turning around the dire situations in which they find themselves, slowly but surely.
Patrick prides himself on being the lead attorney of San Luis Obispo DUI Attorneys since he has made a  significant difference in many people's lives. He helps clients overcome their legal challenges daily, dust themselves off, and face life stronger, wiser, and highly appreciative of their freedom.
If he can make his clients relax, undergo the DMV and DUI criminal processes confidently, and empower them to see difficult situations as a means for change and positive growth, he has achieved his mission. Patrick employs all his expertise to highlight his clients' best qualities to the district attorney to make them view the client from a different perspective than just another case file.
Not only is he caring and passionate, but he is also highly knowledgeable. Patrick understands how the San Luis Obispo courts, judges, and prosecutors operate and boasts the skill to navigate complex DUI laws and cases. His familiarity with local courts and the personal relationships he enjoys with judges and prosecuting attorneys have earned him an excellent reputation and respect in San Luis Obispo.